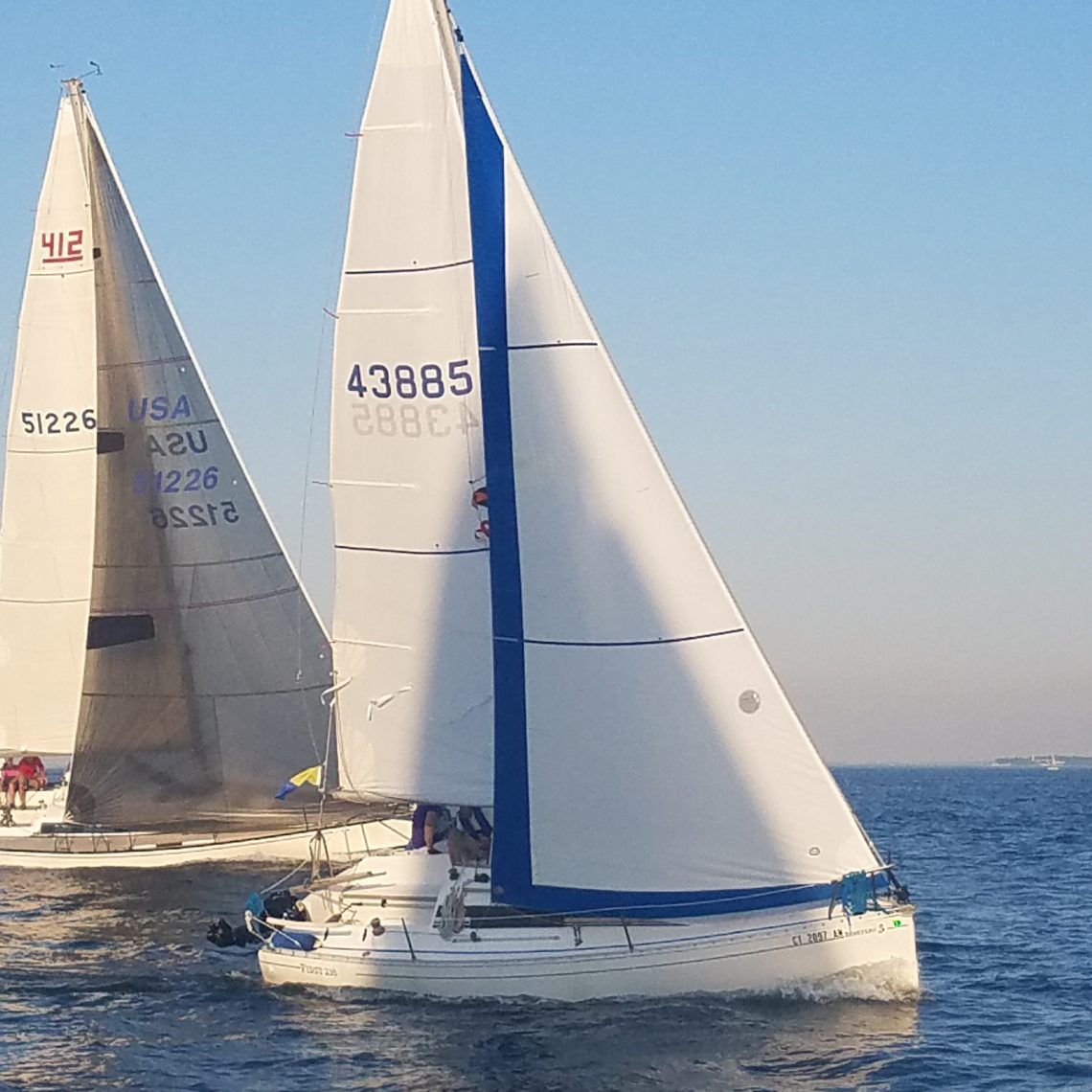 HYC's primary club racing activity is our participation in Tuesday Night Racing with the Breakwater Irregulars, where HYC is represented in both its spinnaker and non-spinnaker classes. More information is available on this site, at https://hyc.net/twilight-race-series/ and also at www.breakwaters.org.
Following each Tuesday night race most captains and crew can be found at the club house discussing the race, eating, drinking, and socializing.
HYC also conducts two standalone races, Mayor's Cup, in June, and Nellie Guernsey Memorial Race in September (please see separate entries on this website). Mayor's Cup race is followed by the party at the club house.
An awards dinner is held each fall to recognize the year's winner of HYC Commodore's Cup and the Yachtsman of the Year Award
For more information about sailing and racing contact HYC Captain of the Sailing Fleet at [email protected]