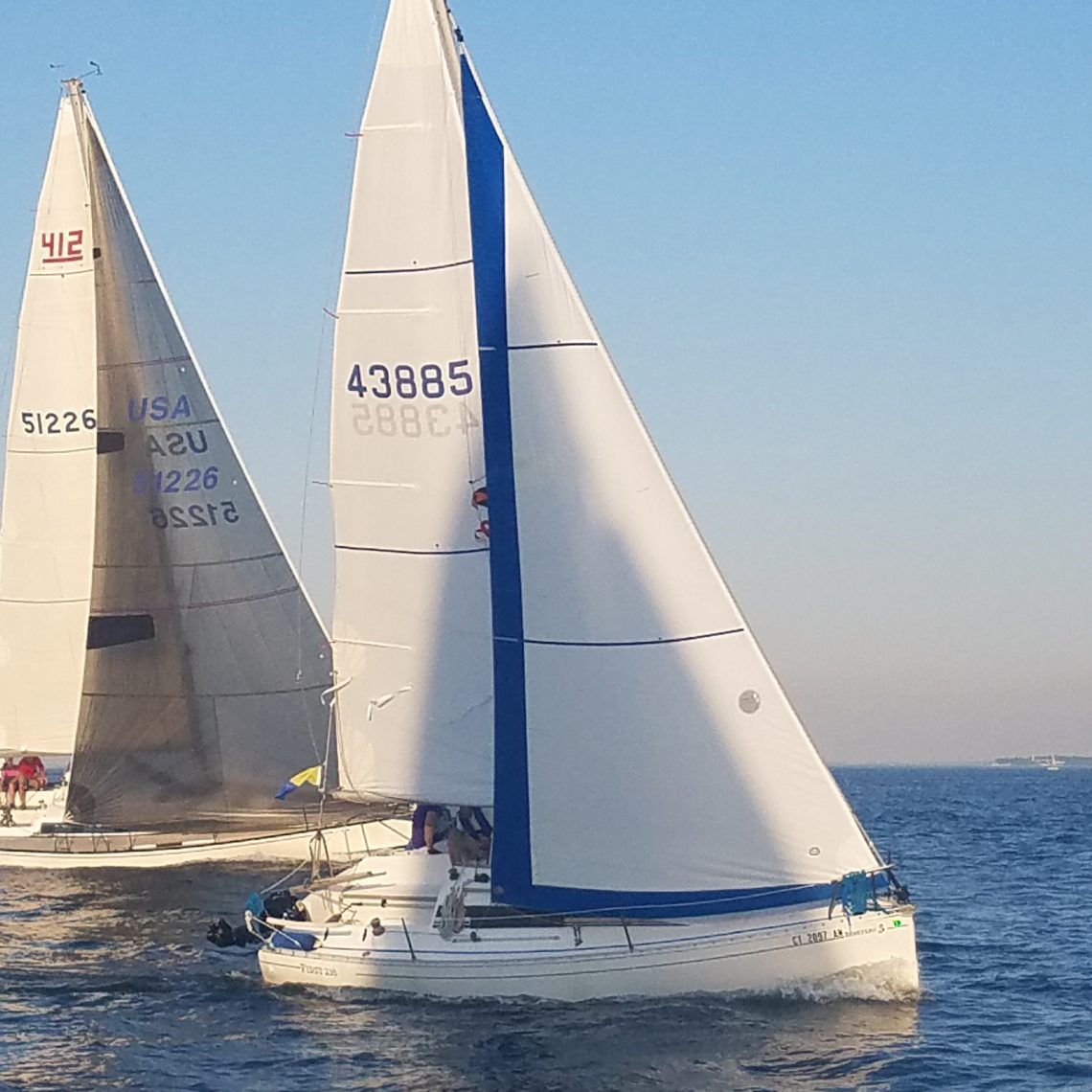 For several years there have been two weekly sailing events held in Stamford: the Breakwater Irregulars' Tuesday night Races, mainly for spinnaker boats, and the HYC Thursday night Twilight Races for non-spinnakers. Starting in 2017, the two groups joined forces. Combined races are held on Tuesday nights from mid-May to late August, and use  Stamford YC/Breakwater Irregulars Race Committee facilities and expertise.
We hope that this will help attract additional racers for non-spinnaker divisions from within HYC ranks, as well as neighboring clubs and unaffiliated sailors. For more information about Breakwater Irregulars, please go to http://www.breakwaters.org, or contact Alex Henkin, HYC Captain of the Sailing Fleet at [email protected]
In addition to competing for Breakwater Irregular awards, HYC also keeps separate scoring for HYC members only. More information and results can be found on the Twilight Racing page of this website.
Following each race most captains and crew can be found at the club house discussing the race, eating, drinking, and socializing.
An awards dinner is held each fall to recognize the year's class winners.