Membership
Membership


Life is Better on the Water!



Thank you for your interest in Halloween Yacht Club!
For nearly a century, Halloween Yacht Club has evolved to meet the ever changing needs of its members while maintaining the tradition and spirit of the club.
Halloween has the most convenient and easily accessible docking facilities in lower Fairfield County. It offers individual slips for boats up to 35 feet with water hookups, dockside power and WiFi. Winter boat storage is offered on land as well as in the water. We also offer year-round rack storage for kayaks and other small craft.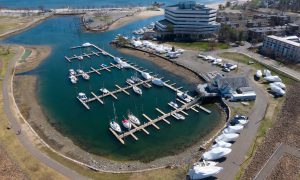 Our private marina is within Halloween Harbor, adjoining Stamford's Cummings Park. It has 134 slips, with all new docks and floats for the 2021 boating season.  We have more than 300 members who enjoy its facilities, including a scenic deck and clubhouse overlooking Westcott Cove for use by members any time of year.
Our membership is drawn from all spheres of the community who intersect socially, professionally and in leisure pursuits making up our unique personality. The camaraderie and social events are year-round and cater to all of our members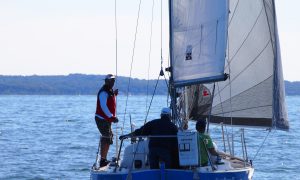 Halloween gives back through events it has been known for.  Since 1986 it has hosted the Mayor's Cup, a major sail race in Western Long Island Sound, and a qualifier for YRALIS Perpetual Trophies.
In 2012, it founded, sponsors and hosts Hooks for Heroes a charity fishing tournament, recognizing the service of our military members, especially those severely injured as well as our first responders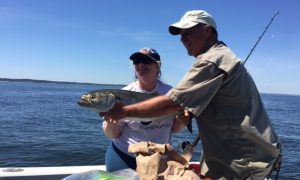 Halloween members play an integral role leading and steering club community committees. At Halloween, participation is vital to maintain the spirit of our club's ethos.
There are many events to connect with friends:  crewing at weekly sailboat races, raft up events, monthly couple's dart nights, our Dock & Dine event, Halloween's epic costume party,  celebration of St. Patrick's Day and most recently Rock the Waves at HYC a summer concert series on the water.   You do not need to be a boater or kayaker to be active at Halloween.
In order to become a member of HYC, applicant should
Download and fill out the Application Form (see link below)
Form should be co-signed by 2 sponsors and submitted at the clubhouse or e-mailed  to the Membership Committee Chair, 

[email protected]

Application should be submitted together with the full payment.
Candidates are interviewed and with the direction of Sponsors, member applications are presented to the Bridge and Board for review.
Sponsors are expected to be present and speak on behalf of the application on the Board meeting, or present an affidavit with their testimony
Once approved new Applicant receives Seniority Number and becomes a full fledged member of the Club.
For further information, please contact Membership Committee, [email protected]
Website Account Management
Please complete the following form to begin your HYC account creation process. Please note that the password must be at least 8 characters long and contain at least 1 of each of the following: a capital letter, a lower case letter, a number, and a special character. Also, please remember to check "I am not a Robot" checkbox. A valid email address is required to receive account validation link. When you receive validation request email, click on the link using the same computer and the same browser you used to register.  Once this step is completed, go back to the homepage and login, using new credentials.
At this point your access is still limited. Please notify website administrator to approve your membership and elevate your account permissions. Approval process is done manually on a per-account basis.
Please report any problems or comments to
Rick Preli [email protected]
Alex Henkin [email protected]