Dock & Dine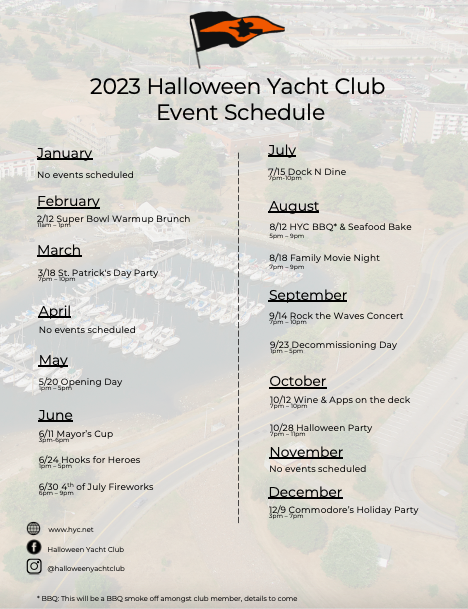 2023 Dock & Dine is scheduled for Saturday, July 15, at 7:00 pm.
This year's event is quickly approaching and will be held from 7:00-10 PM on July 15th. As in the past all you need to join us is a tray of your favorite food to share. All food trays should feed between 10 – 20 adults.Please call or email Eileen and I to register and confirm what menu items are needed. We do have a prepared a checklist of needed menu items, but if you have a specific item that you'd like to bring just let us know. In addition, beer, wine and Mia's Dock & Dine Mystery libation will be provided as well as an awesome band for our listening and dancing entertainment! 
To sign-up send us an e-mail at [email protected] or call Steve at 203-682-4658.  Please sign up early as space is limited. 
Thank you all for your support and enthusiasm for this opportunity to help our club continue to be the great community that we are all a part of! We look forward to seeing everyone at 7:00PM on July 15th!
2022 Dock & Dine took place on June 25, 2022.
2021 Dock & Dine took place on August 25. The weather cooperated and everyone had a lot of fun.