About HYC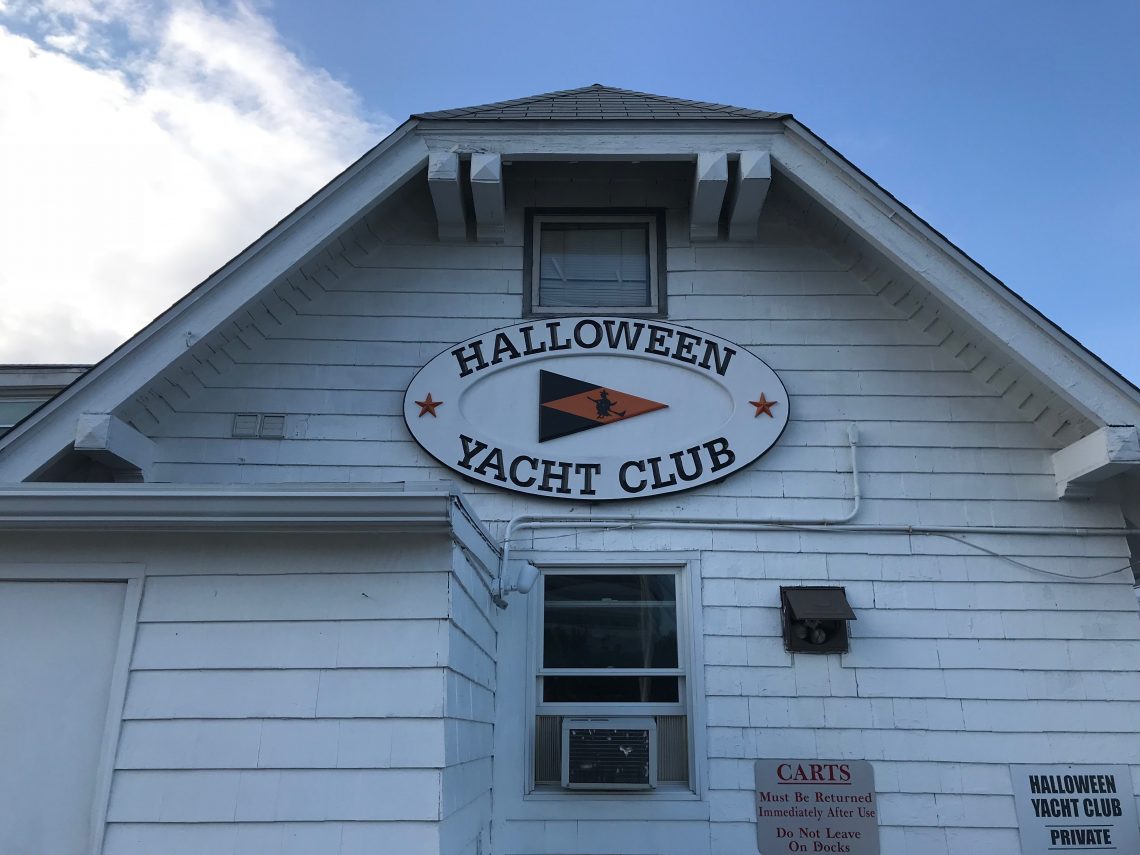 MARINA FEATURES
Power & Sail Boats
35′ Max Size
134 Slips
Shore Power
Water Hookup
Club House
Restrooms
Shower
Walking distance to

West Marine Store
Supermarket
Restaurants
The Halloween Yacht Club is a true community yacht club. Anyone may join, taking advantage of the Club's year-round social, educational, and recreational programs. But only bona fide residents of Stamford may berth their boats at the Club. There are 134 berths, which accommodate sailing and power boats up to 35 feet, summer and winter. The modern dock system floats, and it is equipped with electrical and freshwater service, with a de-icing system for winter. All of these improvements were accomplished by members, who volunteer their time. Maintenance of the facilities is a year-round volunteer activity. The buildings and docks are periodically upgraded and expanded. We are proud that HYC members continue to volunteer their time to manage and operate the club, whether it be painting the building, repairing the floats, cutting the grass, or serving on one of the club's management committees.
HYC has always championed for a healthy environment and pollution-free waterways. Many of the Club members actively campaign for a cleaner environment through volunteer community based organizations such as the Stamford Harbor Management Commission, Sound Waters, Young Mariners Foundation, Save the Sound, the Navy League, the Power Squadron and the U.S. Coast Guard Auxiliary. Throughout our long history the membership has included many who are active in City of Stamford government, distinguished professionals and yachtsmen.
Obviously, Halloween is a "do-it-yourself" yacht club. It's been that way from the very beginning. The doctrine of spirited and energetic volunteerism is part and parcel of the Club's By-Laws and Rules. There is only one paid employee: our Steward. For all these reasons, our membership and activity fees are modest, and we welcome your inquiry.