Meet & Greet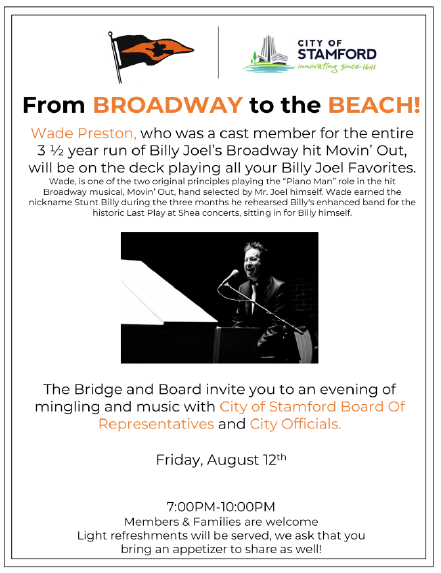 Our Bridge and Board are constantly evaluating how to make the Club a place where our members want to spend their precious free time. It is our ongoing goal to make HYC a community and not just a place to dock your boat.
On August 12th we are holding a special event, a Meet and Greet with the Stamford Board of Representatives and City officials. This event is being held to continue to foster HYC's relationship with the city.
We are excited to have Wade Preston performing at this event. If you have not seen our flyer Wade was an original cast
member for the entire 3½ year run of Billy Joel's Broadway hit Movin' Out.